Sewage Cleanup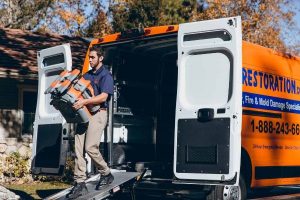 It's 11:00 p.m. You're getting ready to call it a day when you smell it: the undeniable stench of a sewage backup. Sure enough, you've got black water contaminating your beloved property. Who do you call for sewage cleanup at this hour?
The answer is 911 Restoration of Redding. We provide 24/7 emergency sewage water cleanup in Redding, Paradise, and the surrounding area. We're here for you every single day of the year, including weekends and holidays. And when your call comes in, our sewage backup technicians are on the scene in 45 minutes or less, guaranteed.
We understand the horror you feel when you discover sewage water damage in your home or business. Our crew works hard to provide immediate relief with compassionate service and an urgent response. They work with absolute transparency and take care of everything you need to get back on your feet. Our sewage water damage experts are IICRC certified. They've completed extensive training in all aspects of restoration. They don't just extract the black water. They clean your space, inspect for mold, and repair any damage caused by your sewage water backup.
Worried about the expense of sewage restoration? Our technicians work quickly to minimize damage and keep costs low. We also provide a free insurance consultation to clarify whether your policy covers things like sewage removal, mold remediation, and carpet removal. Call us at 911 Restoration and allow us to provide you with a free visual inspection.
You've worked hard to make your property a refuge. We work just as hard to keep it that way. Trust 911 Restoration of Redding for expert sewage water cleanup and a Fresh Start.
24/7 Emergency Sewage Cleanup in Redding, Paradise, and Beyond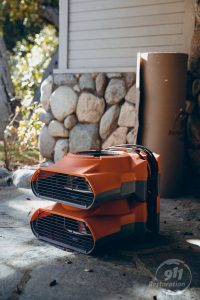 A sewage water backup feels like an emergency because it is an emergency. Any water standing on your property too long can cause structural damage such as rotting and warping. You could wind up with a mold infestation. But black and gray water come with the added threat of parasites, viruses, and disease-causing bacteria. Your property doesn't just feel contaminated, it is contaminated.
The good news is that your dedicated sewage water cleanup crew feels the same urgency you do. Call us at any hour of the day or night, and our sewage cleanup workers are there in 45 minutes tops.
As soon as they arrive, they strategize sewage backup cleanup to ensure the least amount of damage possible. First, they pack out and store any belongings that could be harmed during cleanup. Then, they extract the sewage and bring in professional fans to dry the area completely. Structural drying is an essential step for preventing damage to the materials of your property. If any moisture remains in your floors or walls, you could wind up with rot or mold development.
The team also clean the space where your sewage water backup occurred. Thanks to their detailed attention, you can trust that every disease-causing organism is gone by the time they leave. Finally, our technicians test for sewage water damage. They make any necessary repairs, inspect for mold, and follow up with mold removal as needed.
If you've experienced a sewage backup in Redding or any of the surrounding areas, let us be your first and only call. We'll be there in 45 minutes or less. so contact us today at 530-255-2155
Will Your Property Be the Same After Toilet Water Damage?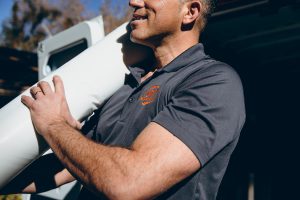 When you have a sewage water backup, your home or business feels like a completely different place. Suddenly, your beautiful sanctuary is foul-smelling and filled with bacteria. Will it ever be the same?
It will if you call 911 Restoration of Redding. In fact, our sewage cleanup technicians are determined to make your property better than new.
At 911 Restoration, we believe in finding a way to rebuild better than before, even in the worst disasters. We're more than a water cleanup company. Our sewage water damage experts are skilled in all repairs. If your sewage backup has led to drywall destruction, they replace it. If your floorboards are warped or your carpet is contaminated, they make those repairs, too. There is no material they cannot handle. Call us at 530-255-2155 and please allow us to offer you a free visual inspection.
Our crew is even certified in mold inspection and 911 mold restoration. Fungus is a huge concern after a sewage water backup. Even with the most immediate response, it can take a while to fully dry the affected area, and mold spores only need 24 hours to set up a new colony. We don't want today's toilet water damage to lead to long-term mold problems. Our sewage cleanup technicians get out in front of the problem with professional mold remediation.
By the time the sewage water cleanup workers finish their work, all evidence of your backup is long gone. Your property is healthier, cleaner, newer, and smells much sweeter.
You deserve a Fresh Start. Call us at 530-255-2155 911 Restoration of Redding today.
Serving the communities of Anderson, Bella Vista, Cottonwood, Redding, West Tehama County and surrounding area.