Water Damage in Redding
Weather Alert: If you are experiencing weather-related damage from Hurricane Hilary, call us today for emergency assistance!
911 Restoration of Redding
Make 911 Restoration of Redding your go-to restoration company in any water damage and property disaster.
Our disaster restoration technicians are highly trained and IICRC certified. You can count on expert service for everything from water damage restoration to fire cleanup. Our phone lines are open 24 hours a day, 365 days a year, so you never have to face a property crisis on your own.
We provide mold removal, water damage restoration, sewage cleanup, fire damage restoration, and disaster restoration. Our workers service both residential and commercial properties, providing a free visual inspection for property owners. 911 Restoration of Redding is licensed, bonded, and insured for your peace of mind.
At 911 Restoration of Redding, we offer a Fresh Start with our comprehensive selection of property damage restoration services, including but not limited to:
Whether you're a Redding homeowner or business owner, 911 Restoration of Redding is your Fresh Start! We'll communicate with you throughout the entire process, help answer questions related to insurance, and restore your property to its pre-damaged condition. One of our IICRC-certified teams is dispatched within 45 minutes of your call! Contact us today, and one of our friendly representatives will assist you in finding the nearest Redding location.
We're also a locally owned and operated company, which means we value you as a neighbor. We respect how much work you've put into making your home or business a beautiful part of our community. That's why our technicians work hard to provide emergency service and compassionate customer care. We work with all insurance companies and even offer a free insurance consultation. Call us at (530) 255-2155 and allow us to offer you a free visual inspection.
From fires to floods, a property disaster can make you feel lost and alone. But 911 Restoration of Redding is always here to give you a Fresh Start. Reach out now for quality property restoration in Redding, Paradise, and the surrounding areas.
Water Damage Restoration
Whether it's roof leakage, a pipe burst, or a flood, water damage in Redding poses a real threat to your property. But with 911 Restoration on your side, you don't have to worry.
We have you covered with 24/7  emergency water damage to West Spring, Paradise, and the surrounding areas. Our flood cleanup crew guarantees an arrival time of 45 minutes or less. Once they're on the scene, they move fast to eliminate all moisture from your home or business. This includes boarding up, storm repair, roof repair, water extraction, sewage removal, and structural drying.
911 Restoration isn't only a water cleanup company. We're a full-service property restoration contractor. We get rid of the water and we make your home or business brand new again. Our Redding water damage restoration technicians repair any surface in your property, including your roof, drywall, and flooring.
To fully recover from water damage, you only have to make one call at (530) 255-2155. Contact 911 Restoration of Redding, and we'll take it from there.
Service area map
Cleaning Services & Disinfection Solutions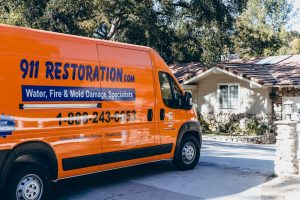 The spread of the coronavirus through Redding has disrupted everyone's schedule. Many businesses are closed and we have all been advised to stay inside and self-quarantine as much as possible. During this tumultuous time, it's important that we all take steps to slow the spread of the virus. You can do your part by self-isolating, practicing good hygiene, and keeping your property clean.
We have the resources and training to offer you the disinfection solutions that you need. Our IICRC-certified experts use EPA and CDC standards for cleaning to handle commercial and residential cleaning. Furthermore, we'll get to work quickly to help you. We can reach your property quickly to handle all of your needs related to cleaning and disinfection in Redding.
Mold Removal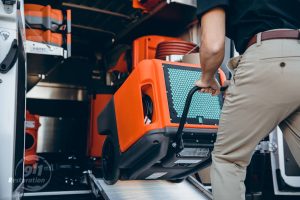 Dealing with a nasty mold infestation? Don't stress. Just call 911 Restoration now. Our Redding mold remediation experts kill unwelcome mold for good. On the same note, we know the importance of arriving quickly!
When our mold removal crew arrives at your property, they conduct an extensive mold inspection. If there's a colony hidden in your walls or ceiling, you can bet they'll find it. Once they discover every growth, they tackle it using the safest mold removal procedures. Then, the workers dehumidify the structure to keep fungus from returning.
Has mold destroyed any surfaces or left unsightly stains? Our mold remediation Redding team handles that, too. They replace, repair, or remove any compromised material and leave your property in its best-ever condition.
Don't worry about black mold, white mold, or any other threatening fungus. There is no job too complicated for the 911 mold restoration at 911 Restoration of Redding. Give us a call at (530) 255-2155 and breathe easy.
Sewage Backup and Cleanup
A sewage backup is a property owner's worst nightmare. The stench. The bacteria. The fear that your property will never be the same.
Not to worry. By the time our sewage backup crew is done, your home or business will look like there never was a toilet water disaster. Call us any time of the day or night, any day of the week, and our sewage backup experts will be there in 45 minutes or less. They work swiftly to remove the sewage and clean the area, keeping you safe from disease-causing bacteria.
They also ensure a clean and healthy home or business by drying your property completely and checking for damages. If they discover any rotting or warping in the structure, they repair the problem themselves. They also conduct a mold inspection to make sure you're not stuck with a long-term fungus problem.
Your beloved property may feel contaminated today, but a Fresh Start is closer than you think. Call 911 Restoration of Redding today.
Fire and Smoke Damage Restoration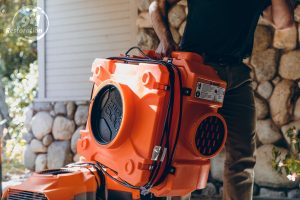 Have you just endured the devastation of a property fire? Or the stress of a puffback? Or maybe there's a relentless cigarette smoke stench in your non-smoking hotel.
Whatever the problem is, we have the solution. Our fire damage restoration technicians offer a wide range of services, including permanent odor removal, smoke restoration, and soda blasting to remove soot and ash. They clean every surface of your property, including furniture and dishes. In addition, our experts even replace your drywall, put up new roofing, and handle any other repair you require.
Our fire damage restoration workers are water damage cleanup professionals, as well. If your home or business has been flooded by the firehose, they extract the water, dry the area, and inspect for mold.
Even in the greatest of disasters, our fire damage restoration experts create a new beginning for you and your property. Reach out today for a Fresh Start at restoration 911.
Disaster Restoration
Whether you live in Redding, Paradise, or one of the surrounding communities, you know all too well that Northern California is vulnerable to unexpected disasters.
From floods to mudslides, earthquakes to fires, there is nothing this crew can't handle. Likewise, they're dedicated to providing you with the best possible service and immediate peace of mind.
At 911 Restoration, we believe your peace of mind depends on our emergency response, clear communication, and compassionate customer service. Our disaster restoration technicians are there for you at a moment's notice, and when they arrive, your recovery is their only priority. They remove all hazards safely, and fortify your property for the future.
Besides, even in a widespread disaster, you can expect personal attention. We also offer a free insurance consultation so you know which disaster restoration services your provider covers.
With 911 Restoration of Redding, your brightest days are yet to come despite the weather. For reliable disaster restoration in Redding and beyond, call us now.
Commercial Restoration
Fortunately, at 911 Restoration, we understand that different properties have different needs. That's why we prepare our technicians to serve commercial properties as well as local homes.
Whether you own an auto shop or a boutique, whether you've been through water damage or a fire, we can restore your property to its former glory. We equip our IICRC-certified workers to handle the most dangerous disaster situations and repair the most devastating destruction. Our commercial restoration services include water damage restoration, mold removal, fire damage restoration, sewage backup cleanup, and disaster restoration. We provide 24/7 emergency service to minimize your damage and get you up and running once again.
Above all, our belief is that local businesses are what make our community strong. In fact, we put our heart in soul into serving commercial properties in the Redding area, including yours. In the event you are affected by disaster, call 911 Restoration for the service you deserve at (530) 255-2155.
Serving the communities of Anderson, Bella Vista, Cottonwood, Redding, West Tehama County and surrounding area.