About Us
Isaac Clark has had a long career in restoration, bringing a Fresh Start to property owners all across the U.S. But when he decided to open his own 911 Restoration franchise, there was no question where he would set up shop.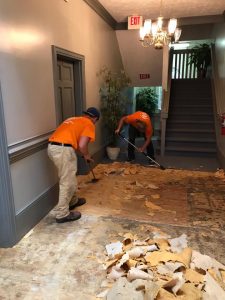 Born and raised in Northern California, this is the only place he really considers home. However, it's not the only place he's ever hung his hat. Isaac entered the military immediately after high school, spending four years in the Marine Corps. From there, he went into the restoration business, a career that took him to a new state almost every year.
No matter where he travels, Isaac always finds himself gravitating back towards his home in Northern California. Now settled in the Redding area, Isaac owns and runs 911 Restoration of Redding, a business that allows him to care for the community that raised him. 
He looks forward to finding more opportunities to contribute locally through his business. As an avid basketball and softball player himself, he plans to sponsor youth teams. In fact, his long-term goal is to grow his franchise, freeing up time and finances to volunteer in child advocacy. Community has always been of utmost importance to Isaac, and 911 Restoration is another way to show his dedication to his neighbors.
Providing a Fresh Start in Northern California
Isaac's career in restoration has spanned 16 years. He's spent some of that time working with other 911 Restoration franchises across the United States, helping his colleagues set up new businesses and working to earn his contractor's license.
Now that he's a true expert in property restoration, Isaac is excited to bring the resources of 911 Restoration to Northern California. He's worked for other companies, but when it came to starting his own business, opening a 911 Restoration franchise was the easy choice. 
For one thing, Isaac believes in confronting adversity with determination and building something better. 911 Restoration was built on this same philosophy. Franchises across the U.S. work hard every day to deliver a Fresh Start to neighbors in crisis. Now Isaac is poised to do the same in Northern California. His highly trained team covers everything from water and fire restoration to mold cleanup and property cleaning.
Isaac also welcomed the opportunity to be a part of a collaborative professional community. 911 Restoration is all about growth… for customers and for staff. Rather than competing with each other, all locations work to support one another, ensuring each branch has the resources they need. Isaac's team in particular looks forward to supporting their fellow Northern California branches by sharing equipment during fire season. 
For 911 Restoration, the logic is straightforward. When we take care of each other, we all thrive.
A Business That Goes Beyond Property Restoration
The team at 911 Restoration of Northern California is dedicated to providing top quality restoration service for local homes and businesses. Isaac has worked hard to make sure he has the skills necessary to guide his crew to excellence.
In his several years of experience, Isaac has been an eager learner, diligently mastering every aspect of the industry. For him, the details are everything. His goal is to give his neighbors a Fresh Start after devastating disasters. That requires more than general cleanup. From structural repairs to mold inspections, he and his staff check everything to make sure their customer's property is good as new. Isaac believes that when he takes the time to sweat the small stuff, it demonstrates his respect for property owners.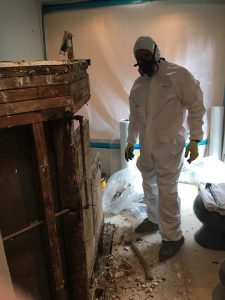 Though he works with a sharp attention to detail, Isaac Clark never loses sight of the greater purpose that drives his career. Inspired by the wisdom of Mahatma Gandhi ("Be the change you wish to see in the world."), his business card reads "Change the world by changing myself." As a business owner, team leader, and member of a community, he works hard to set a good example. In fact, even when no one's around, Isaac imagines someone is watching. This is how he holds himself to a higher standard. "Go through life as if all eyes are on you," he says. "Then you'll always do the right thing."
This is the quality of service Northern California can count on from 911 Restoration. No games. No hidden maneuvers. Just integrity, transparency, and top-tier service. 
After all, Isaac Clark is all about creating a better world. And that begins by being a compassionate resource to the community he loves.