Water Damage in Redding
Redding is located near the Cascade and Klamath mountain range, causing the city to receive more rain and snow than most places in the Sacramento Valley. This precipitation puts homes and businesses at risk of experiencing substantial water damage. 911 Restoration of Redding understands the importance of acting quickly when water invades your property, which is why our technicians are available 24/7/365 at 530-255-2155. We guarantee to provide water damage restoration in Redding within 45 minutes of receiving your call. Our repair techs will provide property owners with a free inspection so we can formulate an estimate of all the required water removal services.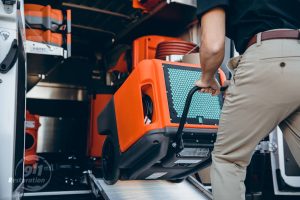 911 Restoration of Redding employs IICRC certified professionals that are experts in both water damage restoration and mold removal in Redding. Our entire restoration company is licensed, bonded, and insured to ensure your protection in every situation.
We want you to feel completely cared for throughout the water damage restoration services in Redding. Our staff emphasizes customer service and will guide you through every step of the flood cleanup effort.
Along with orchestrating the leak and flood damage repairs, our team will assist you with the insurance procedures. We will directly bill your insurance provider and help you with the submissions process.
As a locally owned and operated water damage company, our technicians are acutely aware of how the regional weather patterns impact homes and businesses in Redding.
When you work with 911 Restoration of Redding, you can rest assured that you will receive exceptional customer care. You can count on us for everything, from home flooding repairs to insurance assistance. So, give our technicians a call us at 530-255-2155 today.
Leak and Flood Damage Often Leads to Mold Growth
Winters in Redding are cold and wet. This is the time of year with the most precipitation, with both rain and snow occurring throughout the season.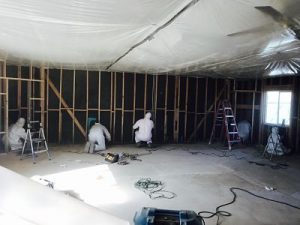 Despite the cool climate, mold can still grow inside homes and businesses. As long as the indoor conditions are warm and wet, mold in walls from water damage can form within 24 hours.
We realize it is vital to act quickly once you discover leak or flood damage in Redding. Prompt water damage restoration is the only way to control a potential mold infestation.
Mold on walls can indicate a more significant issue growing inside your home or business. Our technicians will thoroughly inspect your property for signs of mold and mildew to immediately enact a water damage and mold removal plan.
You can count on us to handle every facet of the water restoration strategy. We will conduct water removal, drying, and dehumidifying procedures to ensure the environment is not conducive to mold.
Call 911 Restoration of Redding the moment you notice signs of flood damage, ceiling leaks, or mold growth. Our technicians will respond with emergency service restoration to ensure your property is safe and sound for you and your family. call 911 Restoration of Redding at our number 530-255-2155
Full-Service Water Damage Restoration From a Company that Cares About You
Since it is challenging to deal with water damage or mold in your home or business, 911 Restoration of Redding is here to reassure you that everything is going to be ok.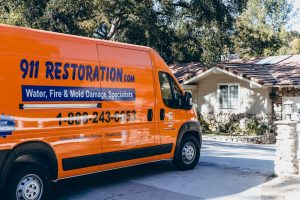 You can trust us to completely mitigate the most critical situation with professionalism unmatched by any other water restoration company. Whether dealing with a pipe burst or home flooding scenario, our technicians will make your property look better than new.
911 Restoration of Redding will not conduct schematic water damage repairs in Redding, but our staff will provide excellent customer service. We want to make this ordeal as easy on you as possible.
If you need assistance in understanding your insurance policy, we will provide you with a free insurance consultation. By having a professional go over your plan, you will fluently understand your coverage to obtain the financial aid you deserve.
We have worked with many insurance companies over the years and know what it takes to get you the most coverage from your plan. Our onsite technicians will help you take inventory of the property damage and file your claim with all the information needed to cover your losses.
Call the technicians that care and understand what you need from a water damage restoration company. We will show you that despite the severity of the situation, a Fresh Start is possible! so contact us today at 530-255-2155
Servicing the areas of Anderson, Bella Vista, Cottonwood, Douglas City, French Gulch, Igo, Millville, Mineral, Oak Run, Palo Cedro, Paynes Creek, Platina, Redding, Shingletown, West Tehama County, Whitmore, and the surrounding areas.