Commercial Restoration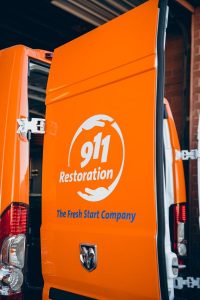 Your commercial property is more than a building. It's a culmination of all your hopes and dreams, your dedication and hard work. When your business is struck by disaster, you need a commercial restoration contractor who genuinely cares. You need 911 Restoration of Redding.
Our IICRC certified technicians provide comprehensive commercial restoration in Redding, Paradise, and throughout Northern California. These experts are highly trained in all areas of restoration, including:
Water damage restoration
Smoke removal
Mold inspection
Mold remediation
Disaster restoration
Their expertise goes well beyond basic flood cleanup and smoke restoration. 911 Restoration sees you through from crisis to full recovery, leaving your business property in its best ever condition. Our commercial restoration technicians perform structural repairs, replace damaged surfaces, conduct mold inspections, and handle mold decontamination personally. You won't have to spend extra time and money tracking down a second contractor for renovations. We do it all.
911 Restoration of Redding is licensed, insured, and bonded. 911 Restoration is a nationwide company with high standards and extensive resources. Our Redding location is locally owned and operated, which means you're not just an invoice; you're a neighbor. You can expect our respect, compassion, and transparent business practices. We even provide a free visual inspection for property owners and a free insurance consultation.
We know your professional success depends on the quality of your commercial space. We take your recovery seriously. For the most reliable commercial restoration in Redding, call us at 530-255-2155 911 Restoration now.
Emergency Water Damage Restoration in Redding Area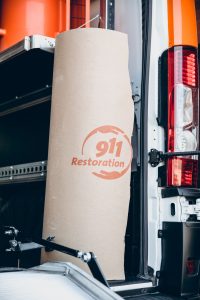 We see more water damage than any other property disaster. There are so many ways for water to enter your property uninvited. From pipe bursts to sewage backups to flooded basements, your business is always at risk. And when water damage strikes, you need help immediately. The longer water stands on your property, the more costly your damages will be.
That's why we're there for you at a moment's notice, even on weekends and holidays. Our commercial water damage restoration technicians are standing by 24 hours a day, 7 days a week. We guarantee an arrival time of 45 minutes or less. We never leave you waiting anxiously for help to arrive.
When our restoration specialists arrive, they immediately set to work, packing out and storing any belongings in harm's way. They stop the flow of water through emergency boarding up, roof repair, storm repair, or whatever else you may need. They bring in wet vacs to extract water and use professional fans to dry the space completely. Call us at 530-255-2155 and please allow us to offer you a free visual inspection.
After they've removed all moisture, they test the structure for damage. If they discover any weakness, rotting, or contamination, they repair the problem themselves.
We believe mold inspection is an essential part of commercial water damage restoration in Redding. Mold development is common in the wake of a water-related disaster. Without immediate discovery and mold restoration, you could end up with expensive damages down the line. Our water damage restoration crew get out in front of the problem by searching for mold from the very beginning.
In all we do, your wellbeing and success is our top priority. For the service you deserve, call us at 530-255-2155 911 Restoration of Redding.
Expert Commercial Restoration and Total Transparency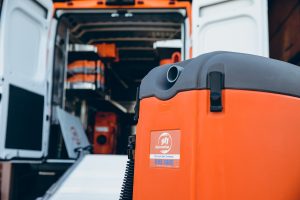 As a business owner, you know the value of straightforward communication and transparent business practices. That's what you'll get from 911 Restoration.
We provide a free visual inspection for property owners so you know exactly what to expect during the restoration process. Whether you need mold decontamination or fire cleanup, you'll know what services are required to turn this incident into a Fresh Start.
You can also count on us to be upfront about the cost of commercial restoration. We work with all insurance companies and review your specific policy with you. A commercial restoration expert explains which expenses fall to you and which are covered by your provider. They also walk you through inventory and loss itemization and file a claim on your behalf. We then bill your provider directly so you don't have to play the middle man. Call us at 530-255-2155 and see how we can help you.
The truth is, you don't have time to deal with the details of property restoration. Your focus should be on your business. You make sure your career continues to thrive through this setback. We'll make sure this setback is brief, painless, and the first step toward a new beginning.
For professional, customer-centered commercial restoration in Redding, Paradise, and the surrounding area, call us at 530-255-2155 911 Restoration today.
Serving the communities of Anderson, Bella Vista, Cottonwood, Redding, West Tehama County and surrounding area.