Cleaning and Disinfection Services in Redding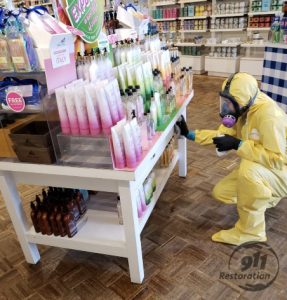 The coronavirus outbreak has many people in our community on edge. This is a time when so much feels uncertain. Individuals wonder what life will look like on the other side of the pandemic. Businesses wonder how they'll survive if this crisis carries on for too long. While many answers remain to be seen, we at 911 Restoration know this much:
We will get through this. But we must work together to slow the spread of coronavirus.
Follow reliable sources for coronavirus updates. This includes organizations like the Centers for Disease Control and World Health Organization. Question any information that comes from less reputable sources, and observe best practices laid out by the CDC. This includes frequent handwashing, social distancing, and regular disinfection of your home or business. 
Be aware of how your actions affect the wider community in Redding and beyond. While it may be emotionally exhausting to live as though you carry the virus, this type of vigilance is what keeps our neighbors safe. Many people do not exhibit symptoms for days or even weeks after exposure to coronavirus. And these individuals can still spread the virus while they are asymptomatic. Keep a safe distance from others. Remember that even those who seem as though they would be resilient against infection could have hidden health issues. They may also live with an elderly family member or other high-risk individuals.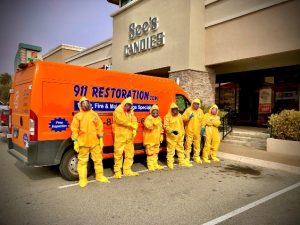 Property owners should also be aware that coronavirus remains viable on surfaces for longer than you might imagine. If an infected person enters your property, any contamination could last for hours or even days. For the sake of your family, customers, or staff, maintain a schedule of consistent deep cleaning. Disinfect thoroughly, especially if you have reason to believe your home or business has been exposed to coronavirus. 
For further peace of mind, consider reaching out to 911 Restoration of Redding for professional Covid-19 cleaning services. We service both residential and commercial properties in the Redding area and surrounding cities. We do it all, from office deep cleaning to home cleaning and disinfection. Our technicians are compassionate and thorough, recognizing how important peace of mind is at this trying time.  If you own a home, we work hard to reassure your family with comprehensive disinfection. If you own a commercial facility, we recognize the pressure you're under to help your employees and customers feel comfortable on your property. You can be sure we takes cleanliness as seriously as you do, and we're trained to follow CDC and EPA protocols to the letter.  
This is a strange and challenging time, but Redding is strong, and we will get through this together. If you need any help creating a disinfected environment for the community you love, call us at 530-255-2155.