Disaster Restoration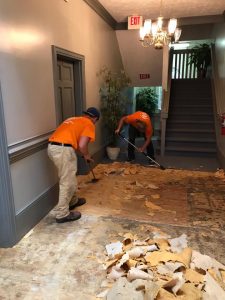 Whether you've been struck by an earthquake, mudslide, wildfire, or any other Northern California disaster, you don't have to get through this alone. You may feel like the property you worked so hard to build is gone. You may feel like there's too much time and money standing between you and a full recovery. But trust us: a Fresh Start is closer than you think. You just have to call us at 530-255-2155 911 Restoration of Redding.
As a locally owned and operated disaster and water damage restoration contractor, we are dedicated to our community. You are our valued neighbor, and your home or business is part of Redding's strong and distinctive character. We are as determined as you are to rebuild even better than before. That's why our disaster cleanup contractors in Redding have undergone rigorous training to provide the very best service.
Our IICRC-certified professionals are prepared for any disaster. Their expertise includes everything from water damage restoration to fire cleanup. They repair all structures and materials, clean contaminated spaces, and eliminate mold. They're there for you even in the most hazardous situations, equipped and prepared to manage chemical spills and downed power lines. 911 Restoration is licensed, insured, and bonded.
We believe it's our job to not only restore your property to top condition, but to also make recovery easier for you. Our disaster restoration workers do all they can to provide peace of mind with clear communication and excellent service. They listen to your concerns and work to achieve your priorities. Our disaster and water damage restoration staff even offer a free insurance consultation. call 911 Restoration of Redding at our number 530-255-2155
This may be one of your darkest hours, but we're here to show you the light of a new beginning. For full-service disaster restoration in Redding, Paradise, and beyond, Call 911 Restoration of Redding.
Residential and Commercial Disaster Restoration in Redding
Do you own a home? A condo? A showroom? A bed and breakfast?
911 Restoration provides the disaster relief you need, no matter what type of property you own. Our goal is to serve our entire community, so our disaster restoration technicians are trained to restore any space, big or small. They work with speed and compassion, understanding the importance of a quick and complete recovery. A destroyed home is an interruption to your daily peace. A ruined business property is a threat to your survival. In either situation, your stability is our first priority.
Our disaster restoration workers are experts in water damage restoration, among many other skill sets.  Water restoration is common in nearly all disaster scenarios, no thanks to flooding, burst pipes, and fire hose damage. Prompt water cleanup is imperative for avoiding additional damage from rotting, warping, and mold. Our water damage restoration professionals work swiftly to extract the water and dry the area completely. They pack out and store at-risk belongings to keep them safe from water damage. And they even conduct a mold restoration inspection and structural testing to check for weakness, destruction, or contamination.
By the time our disaster restoration crew drives away, your property will look like it was never destroyed. For disaster and water damage restoration in Redding and the surrounding area, call now. call us 530-255-2155
Free Disaster Restoration Insurance Consultation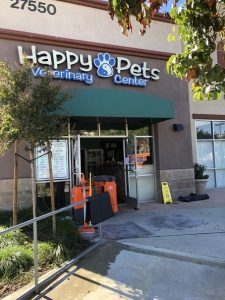 Most property disasters are as complex as they are unexpected. This makes it difficult to set clear expectations when it comes to the cost of recovery. Does your insurance cover water damage? What about smoke restoration? Roof repair?
If you don't know, we'll find out. We provide a free visual assessment for property owners, as well as a free insurance consultation. Once we understand your specific disaster restoration needs, a staff member reviews your policy. They sit down with you to clarify which services your provider must pay for. That way, you go into the restoration process knowing which costs fall to you.
We also believe you have enough on your plate without worrying about the tedium of insurance paperwork. Our experts make it easy for you by offering their assistance with inventory and loss itemization. Then, they file your claim for you and bill your provider directly.
We've seen how devastating a disaster can be for property owners. Your home or business represents years of hard work and all the dreams you fought to achieve. It's heartbreaking to see all that effort wiped out in a single day. But at 911 Restoration, we're as determined as you are to make sure this isn't the end. This is your Fresh Start.
Call us at 530-255-2155 today and let us make your property brand new again.
Serving the communities of Anderson, Bella Vista, Cottonwood, Redding, West Tehama County and surrounding area.