Taking a Closer Look at Molds – Stachybotrys Mold Removal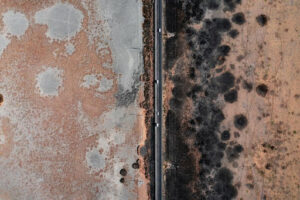 Notoriously known as one of the most dangerous and pesky species for health and mold removal service, the Stachybotrys group are usually black and are therefore dubbed as "Black Mold." Homeowners and water damage restoration companies understand the urgency associated with this mold.
Over the past 15 years, North America has been particularly plagued by Stachybotrys. Fungus and mold have been a serious problem for the region since the 1990s, creating the "sick building syndrome" here. The syndrome began in 1993 when homes and commercial buildings saw an unusually widespread outbreak of pulmonary hemorrhage in infants. These diseases, among others, were primarily because of the growth of Stachybotrys in homes of sick children. 
This increased awareness of the mold and an immediate call for mold removal and water damage restoration companies. In this article, we will examine the profile of Stachybotrys mold to help you identify it better and know what you are dealing with. 
The Ever Notorious Black Mold – What is Stachybotrys Mold?
Stachybotrys chartarum was first discovered and described by Czech mycologist August Carl Joseph Corda in 1837 (Prague). He found the mold on the wallpaper. It was known as S. Chartarum at the time. It was found that the mold came from the family Dematiaceae, a common plant in the debris and soil of the region. 
It grew fairly well under damp conditions and had a very dark outlook, hence making it easy to identify. Corda also found that the dark mass had a bunch of unique phialides on it. It grew in the form of irregular but independent branches that spread through the material it was growing on fairly quickly. Some mold from the family was also dark brown, which had thicker branches than its black counterpart. 
Its spores are smooth and very light. This meant that the spores would easily slide down flat surfaces such as walls to find dark and damp corners. Stachybotrys spores don't disseminate as easily as other fungi, though, such as Aspergillus. Instead, it needs a mechanical stimulus or disturbance for the spores to properly be disbursed.
Stachybotrys chartarum is also known as Stachybotrys atra, and the North American strain isn't exactly black in color. Because of the environment and the nutrient-rich surfaces, it is able to find, the color of this mold is a very dark green color. 
It is important to note that there are thousands of mold species that are also black – most of which aren't as dangerous as Stachybotrys. This is why you should consult professionals before you determine the danger level posed by a fungus or mold instead of making assumptions just because it is black. 
Stachybotrys – Common Occurrences
Stachybotrys spores are most commonly found in soil and only get disbursed when disturbed. This disturbance can be anything ranging from:
Wind

Flood water

Humans

Animals

Dust/dirt movement
Building material can be covered with dust or dirt at the time of construction. This may also introduce spores in the concrete or on the drywall. Unless the proper conditions are met, the spores lay dormant. 
Wet and dark conditions are necessary for black mold to initiate and maintain growth. The most commonplace for Stachybotrys to grow is on:
Paper

Wallboards (especially drywall)

Wallpaper

Ceiling tiles (cellulose-based)

Cardboard

Carpets

Natural fibers 

Fabric

Insulation

Wood 

HVAC

ducts or 

Other general organic material. 
Black mold usually grows in dark areas and therefore may avoid detection for a long time. It only comes into the light once it has completely utilized the dark and damp spaces. One of the reasons why black mold is so notorious is the fact that it can grow even in concrete once it finds roots. It propagates very slowly in brick, cement, and concrete, but this slow growth also means that it will be even harder to get rid of.
The Health Implications of Stachybotrys – Importance of Mold Removal
While other mold spores and their toxins work in tandem with other diseases, the mycotoxins from Stachybotrys of the black mold can cause severe health problems on their own as well. One of the most severe health issues is mold poisoning, which can prove fatal if not addressed immediately. Other issues include:
Chronic aches

Mood swings

Memory loss

Inattentiveness

Insomnia

Lethargy

Nosebleeds

Chronic headaches

Causing and worsening allergic reactions with symptoms such as

Runny nose 

Blocked nose

Dry cough

Rashes

Sinusitis

Sore throat

Wheezing

Watery or red eyes

Constant itchiness

Lung infections

The compromised immune system, and more. 
If you feel that you are experiencing these symptoms or have reason to believe that you have black mold, you should consider evacuating the property and asking for professional help. Make sure you only hire IICRC certified mold removal experts as black mold removal can be fairly tricky, and without the proper safety gear and technique, you shouldn't try to tackle it. 
You can call 911 Restoration of Redding for all your water damage restoration, mold removal, or other disaster restoration services at any time.