Food Cleanup Mistakes & Mold – What's the Connection?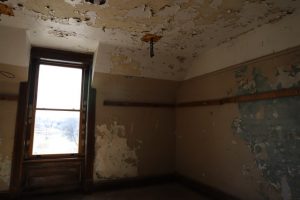 Water can introduce dangerous mold inside the buildings, making the house unsafe for people with compromised immune systems. If you are consistently exposed to mold, you can develop symptoms of mold allergy. Asthma and pulmonary fibrosis have been linked to mold as well.
Mold and water damage can both cause an array of serious health conditions. If not cleaned at the time, the damage to the property can be severe. When it comes to mold and flood cleanup, the most important thing is to act quickly.
It's important to understand the connection between flood cleanup mistakes and mold formation because all it takes is one mistake for things to go out of hand, putting you and your family's health at risk. Let's talk more about the connection between flood cleanup and mold formation and how you can save your house by acting quickly.
Understanding the Connection Between Flood Cleanup Mistakes and Mold Formation
The connection between flood cleanup mistakes and mold formation is that mold only requires moisture to form. Therefore, a single flood cleanup mistake can welcome mold inside the house.
Whether you plan to handle flood cleanup on your own (which you shouldn't) or hiring home restoration experts to restore your house, understanding the flood cleanup mistakes is important so that you are able to prevent them.
Flood cleanup mistakes not only cause mold to grow but also cause serious structural damages to the house. From loose or buckling floors to roof or foundation cracks and frayed electrical wires, a flood can leave behind severe damages to the house.
One of the first and most common flood cleanup mistakes is not acting quickly. Mold can develop within the first 24 to 48 hours of a flood, so if you don't act quickly, you might introduce another serious health hazard into your house. If you end up with this type of damage, the chances of the value of your property decreasing and you not moving back to your house in a few days are high.
Therefore, if you are looking for home restoration experts, it's important to settle on one with an average arrival time of 1 hour.
Standing water can cause your flooring to get damaged and can even leave behind severe structural damages. Other common flood cleanup mistakes include not fearing the unknown. Greywater and black water floods can cause serious biological threats. Therefore, it's important for home restoration experts to understand the severity of the problem.
Many home restoration companies also use the wrong approach, causing the flood to form mold. When it comes to flood, a towel and scrubber won't doa anything. Therefore, home restoration companies require industry-level equipment. They'll need tools that can absorb standing water, dry out the rooms, and properly sanitize the house.
Many times, home restoration companies are not thorough enough, which is again one of the most common yet dangerous flood cleanup mistakes. For instance, if they are drying out the carpet, it's important to dry out the flooring because water can settle underneath the carpet, giving mold the chance to form.
How Can You Ignore Flood Cleanup Mistakes?
To avoid flood cleanup mistakes, there are two things you can do:
Don't try to restore your house after water damage on your own
Hire an experienced, certified, and trusted home restoration company
Restoring the house after a flood can be really difficult. From clearing the standing water to drying out areas and properly sanitizing all the rooms, there's so much that goes into water damage restoration. All of this can only be done by professionals because they have experience handling severe cases and have relevant equipment and tools to run a quick and thorough job.
If the damage isn't severe, water damage restoration can take up to 5 days. However, in case of severe damage, you can expect the procedure to take around 5 to 7 days. If you have never restored a house after a flood, the chances are that you might take longer than that, and there's no guarantee that you'll be able to do a thorough and effective job.
When it comes to avoiding flood cleanup mistakes, your best bet is to hire a professional home restoration company. Standing water can cause severe biological hazards. From typhoid to scabies, there are various illnesses linked to water. Therefore, acting quickly is important when it comes to restoring a flooded house because it not only ensures that the process gets done as soon as possible but also prevents the formation of mold.
Another reason you shouldn't take charge of water damage restoration is that water is full of toxic substances like chemicals, raw sewage, etc. While stepping into the house, if it's flooded, you may come in contact with them.
A professional home restoration company uses PPE gear and respirators or face masks during the water damage restoration. Their staff is trained to work in the most difficult conditions while taking safety measures to remain safe.
Some homeowners believe that they can save money by restoring their house following a flood on their own. However, in reality, by hiring a professional home restoration company, you will significantly reduce the flood cleanup related costs. If you bring into consideration the cost of renting or buying the removal equipment and tools, you'll realize that hiring home restoration experts will be cheaper than taking a DIY approach.
Looking for an Experienced Home Restoration Company that Can Prevent Mold Formation While Also Taking Care of the Water Damage?
The aforementioned flood cleanup mistakes might have made you understand that it's important to work with an experienced and trained home restoration company, especially if you don't want your family members and your property to suffer.
If you have been on the lookout for a trusted home restoration company, we hope it ends with the 911 Restoration of Redding. Whether you require the services of water damage restoration or mold removal, the home restoration experts are always there to cater to your needs.
With advanced-level equipment, IICRC certification, and relevant experience in the industry, the 911 Restoration of Redding ensures to give your property the fresh start that it badly requires.