How to Clean Your Attic to Avoid Water Damage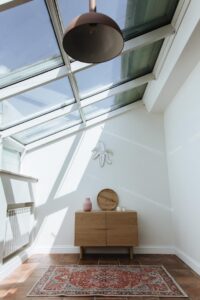 Water damage is a severe problem. Whether the water damage is caused by leaky faucets, pipe bursts, or urban flooding, you can incur a huge cost if you don't address it immediately. Standing water can damage your electronics, documents, furnishings, upholstery, and furniture. Apart from this, it can lead to severe cosmetic and structural damages. The water absorption ruins the building materials and continues to spread to new areas of the property, creating bigger issues.
Moreover, the problem doesn't end here. If the water isn't extracted and removed promptly, it can result in mold infestation, too, exposing you to serious health damages.
When it comes to water damage, the attic is most often not the first place property owners are concerned about. However, it shouldn't be ignored either. This is because, just like an area of your home, the attic is also at a high risk of water damage, especially when it results from roof leakage.
But like it is said that prevention is better than cure, we at 911 Restoration of Redding recommend property owners to clean their attic to avoid the risk of water damage.
How to Clean Your Attic to Avoid Water Damage?
Located above the ceiling and under the roof, the attic is equally exposed to the risk of water damage as other parts of your home. However, it is most often neglected because it is difficult to spot or identify water damage in the attic because property owners do not regularly visit it and that it is used for storage purposes. With so many things loaded in the attic, it is not easy to detect water damage right away before it gets out of control.
However, to minimize the risk, here are some preventative measures or tips to clean your attic to avoid damages caused by water:
Carry Out Deep Cleaning Every Month or After a Couple of Months
An empty room is easy to clean. However, it is much easier to inspect it to determine any leaks. Therefore, remove the contents of the attic and deep clean it. Inspect every inch of the room, like walls, flooring, and surfaces, to identify any leaks. If you can spot any, then get them fixed and restored.
Get Organized
Never keep your attic in a mess. In a messy attic, it can be challenging to identify water damage. Therefore, make sure your attic is always tidy or organized. Also, every now and then, make sure to inspect every inch of the room, sorting through items that you don't need anymore. This can also help keep your attic tidy. Once you get things organized around your attic, it can become easier for you to notice water damage on the walls.
Inspect Insulation
Once the attic is thoroughly cleaned, inspect the insulation. If you notice that the insulation falls below the floor joists, you will need to add more. Make sure to distribute insulation evenly. No gaps or shallow areas should be noticeable.
Also, if the insulation in your attic shows signs of mold, mildew, and dampness, then make sure to replace it right away. Failure to address it immediately can expose your home to serious health and property damages.
Repair the Roof If Damaged
Ensure to inspect the roofing too when cleaning the attic to avoid water damage risk. It is important to understand that roof leaking is also one of the leading causes of water damage in homes. However, the problem is often noticed when it becomes an emergency because the leaks in the attics go unnoticed. Therefore, get your roof inspected by a professional so that they can check for leaks or any possible damages. Missing, broken or damaged shingles can also provide entrance to the water inside your home. Other reasons for leaky roofing can be that it is not well-maintained or old. No matter the cause of damaged or leaky roofing, make sure to get it fixed before the damage is done.
Ensure Proper Ventilation
Another way to avoid water damage in your attic is to ensure proper ventilation. For this, consider installing proper vents in the attic to lower the chances of water damage. These vents provide the attic a proper ventilation system much needed to keep the air moving, thereby lowering the chances of moisture collecting inside. It is essential to understand that without proper ventilation in the attic, it is easy for moisture to get trapped, making it more likely for water damage to occur. This preventative is extremely important to consider, especially during the winter season. When the warm air inside the home rises and enters the attic, it condenses down because of cold surfaces. The condensation is trapped in the attic and has nowhere to go; it will cause water damage. Due to proper ventilation, in winter, attics remain warmer than outside. This further prevents ice dams from forming on the edges of the roofing.
Furthermore, ensure that the vents are installed with the roof's peak. Once installed, don't forget to check and inspect them often as they can easily get clogged or blocked.
Nonetheless, water damage can occur when least expected. In such a situation, call in the water damage restoration experts. Let our experts at 911 Restoration of Redding help restore your home to its pre-damaged state. Our team will deep clean your home extracting water from every inch. Plus, with the help of state-of-the-art equipment, we will disinfect and sanitize your home. Our team performs all the necessary minor and major repairs, ensuring it is back to its pre-damaged state.